Cool Faded Men's Hair Cuts at Darren Michael Hairdressing Salon in Shaw, Oldham
At Darren Michael hairdressing salon in Shaw our team of hairstyling experts like to keep up to date with the latest gents' hair trends and at the moment we are loving the popular faded men's hairstyle.
Fade haircuts can be tailored to achieve a variety of looks, including low rise fade, mid fade and high faded gents' hairstyling. So ditch the classic short back and sides and opt for a trendy new look.
Clippers are used to take the hair from very short lengths (even bald) before graduating and fading out to longer lengths – this on -trend faded men's hair cut works on wavy hair as well as looking great as a smoother, straighter men's hairstyle. So if you are looking for the best barbering and male hair cutting services in Shaw at Darren Michael we have you covered.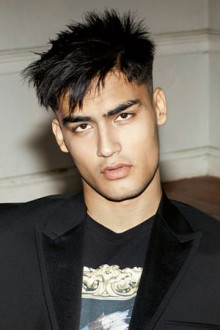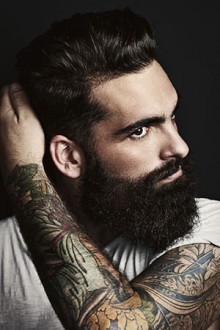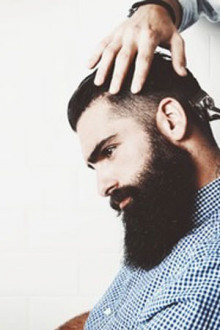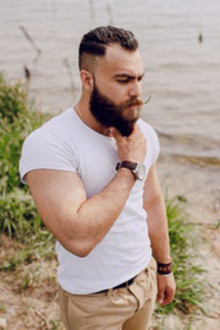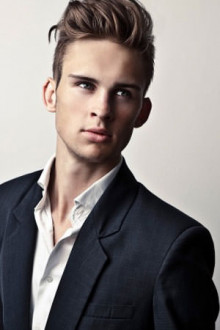 The Low Fade Cut Hair Trend for Men at Darren Michael Hairdressing Salon in Oldham
The low fade hair cut is where the shorter hair is left lower down on the head and normally starts to blend out and graduate around the temples. The team at Darren Michael hair salon in Oldham suggest styling your hair with gel before slicking it back to achieve a trendy modern look that is right up to date.
For a professional and groomed men's hairstyle leave your hair to dry naturally to create a textured, messier men's hair look.
The Mid Fade Cut Hair Trend for Men
The mid fade hair cut starts typically above the ears emphasizing the hair left on top. This technique of faded men's haircut works well with longer, textured hair lengths.
The team at Darren Michael hair salon recommend wearing your hair with a deep parting and combover for a top trending men's fade hair cut. Looking for a contemporary men's hairstyle that works well with a beard or facial hair? Then the mid fade is perfect for you.
The Skin Fade Hair Cut Trend for Men
The difference between the skin fade hair cut and other faded techniques is that the hair is shaved right down to the skin for a dramatic look. This gives an obvious contrast between lengths and a dramatic, bold men's hairstyle.
This low maintenance yet stylish hairstyle for men achieves an edgy hairstyle -why not add a streak of hair colour to your men's hairstyle? At Darren Michael hairdressing salon in Shaw our talented hair colouring team can recommend hair colours and techniques that will work best for you and enhance your look.
Book Your Gents' Hair Appointment at Darren Michael Hairdressing Salon in Shaw, Oldham
If you would like to book a top-quality gent's haircut or hair colour, call our hair salon in Shaw, Oldham on 01706 880 900 where our team of expert hairdressers and hair colour technicians will book your pampering session.
If you are looking for great discounts on hairdressing services in Shaw and Oldham visit our offers page – get a fantastic £10 OFF your next hairdressing service when you refer a friend to Darren Michael Hairdressing Salon.