Wedding Day Hair Ideas for Brides and Grooms at Darren Michael Hairdressing Salon in Shaw, Oldham
Wedding season will soon be here and luckily for you the team at Darren Michael Hairdressing salon in Shaw are on hand to inspire you with creative hairstyling ideas that will get you looking and feeling fabulous on your big day.
We specialise in wedding, bridal and special occasion hairstyling at our Oldham hair salon and will create a dream wedding day hairstyle that perfectly matches the theme and style of your wedding.
Planning your wedding & bridal hair
At Darren Michael Hair salon in Shaw we highly recommend that you have a wedding day hair trial before your big day,
it is a great way to experiment with bridal hairstyling ideas and allows us to tailor a hairstyle that is personal to you and you feel completly comfortable with.
Feel free to bring any pictures with you of hairstyles that you like, they are a great way to ensure we get your wedding day look just right. If you are planning on wearing a veil, tiara or other hair accessory bring those along too and we can decide where they sit best within your choosen hair look.
Our expert hairstylists recommend that you have regular trims in the run up to your big day to ensure that your hair looks healthy and shiny. Why not try having a course of conditioning hair treatments or a colour glossing service to ensure your locks look super smooth & glossy?
Wedding day grooming services for men
Are you a groom this summer and looking for a wedding day hairstyle that will complement your personality and style? At our Shaw hair salon we specialise in gents' barbering and offer quality hair cutting & grooming services for men.
If you are seeking inspiration for a brand new wedding day hair look, or are feeling trapped in your existing haircut, let our experienced gents' hairstylists at Darren Michael inspire you with a range of trendy, modern hair cuts as well as classic traditional men's hairstyles like short back and sides.
Why not try the latest fade hair cut or opt for a deep side parting and a quiff for a groomed professional look for men, or if your hair is longer wear it tousled for a messy men's hairstyle.
Stunning plaited hair ideas for brides at top hair salon in Shaw
Do you want to wear plaits, twists or braids in your wedding day hairstyle? This popular hair trend for brides is a great look if you are a bride who has shorter hair as well as looking fab on longer length styles.
Plaits, knots and braids are easy simple additions to any wedding hairstyle and can turn a sleek tied back bridal look into something that is a more creative hair look.
Beautiful bridal bun hairstyles
Balerina buns are a modern classic hairstyle that look beautiful worn sleek and smooth or can be left tousled for a messier bun hairstyle that is relaxed and on trend.
Add volume to your bun hairstyle and achieve a cute, girly look by adding a ribbon or sparkly clip to your hair or allow for wisps of hair to fall freely for a bohemian style bun.
Curled wedding & bridal hair ideas
From cascading wedding day curls to loose delicate waves the curled bridal look is versatile and can be tailored to suit your individual style and personality.
Wear your hair in the modern half up half down curly bridal style for an up to date look or add some Hollywood glamour to your wedding day by adding big voluminous curls. The possibilities are endless…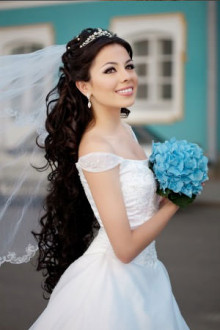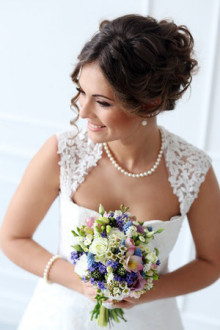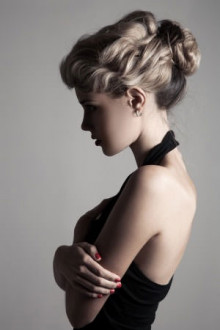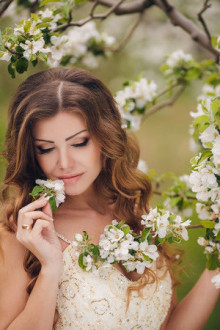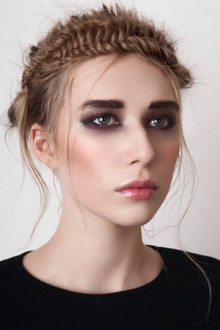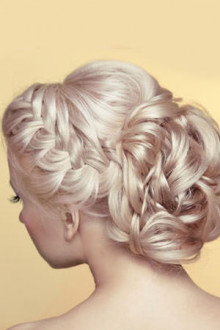 Visit the wedding hair specialists at Darren Michael in Shaw Oldham
To book your wedding day hair appointment or wedding hair trial with one of Darren Michaels wedding and bridal hair specialists call 01706 880 900 and speak to a member of our friendly team.
Don't forget to take a look at our salon late deals where we offer amazing last minute appointments with big discounts at your favourite Shaw hair salon.